Business Centers
About Our Business Centers
Most Storage Zone facilities are able to accommodate both self storage and business and commercial tenants. Several Storage Zone facilities are "Business Centers," which means they are geared only towards business and commercial uses. Regardless of what business or commercial use you need, low cost month-to-month space at a Storage Zone facility may be the solution you are looking for.
From small bay drive-up warehouses to larger free standing flex space, Storage Zone has it all! Many of our facilities have office/warehouse combos, storefronts, and a wide range of light industrial/business spaces. Month-to-month rental agreements or long term leases are available on most units.
Below is list of all Storage Zone facilities that have at least some business or commercial space. Please contact the facility you are interested in and arrange to visit and tour the unique spaces and configurations available.
Business Center Locations
Lakeland
Tallahassee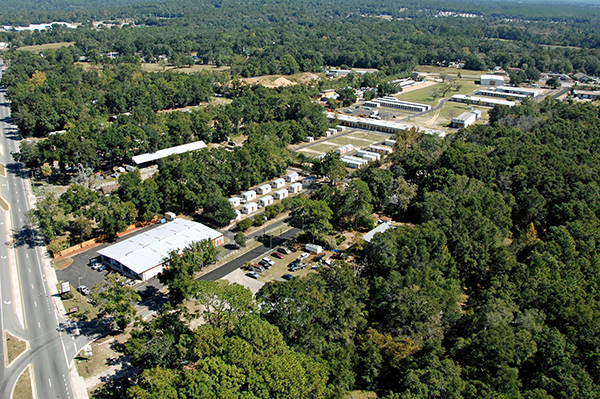 Storage Zone – Self Storage & Business Center
3927 Crawfordville Rd.
Tallahassee, FL 32305
(850) 877-6136
Available Units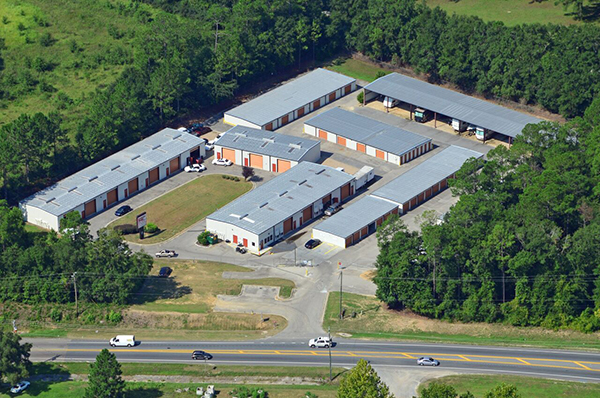 Storage Zone – Self Storage & Business Center
424 Capital Circle SW
Tallahassee, FL 32304
(850) 574-2100
Available Units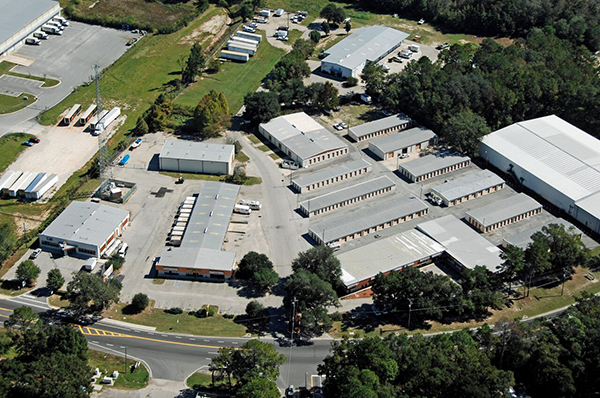 Storage Zone – Self Storage & Business Center
4525 Capital Circle NW
Tallahassee, FL 32303
(850) 562-4191
Available Units
Business Storage FAQs
The types, configurations and sizes of business space vary considerably by location; types include warehouse space, production space, office space, flex space, free standing single tenant buildings, multi-tenant buildings, storefronts, etc. We recommend calling the location that interests you, and arranging to see the specific space with the manager of that location.
If there is a business space available that meets your needs you can move in immediately, or anytime in the future via a paid reservation.
We require a government-issued photo ID (example: driver's license, state ID, or passport). Most business rental agreements must be guaranteed by an individual.
No. Although many locations feature security gates, most of the gates are keypad controlled and will open by entering your passcode on a keypad as you enter the facility. Most business-only centers are ungated such that truck deliveries and employee access can be made 24/7.
Checks, money orders, VISA, MasterCard, Discover, AMEX and most debit cards.
All contracts are month-to-month. However, we do require a 30 day notice before you move out.
No, we rent on a month-to-month basis unless the customer requests otherwise. Long term, fixed rate leases available at most locations.
You can pay online via credit or debit card. You can also pay in person, or mail a check or money order. You may also sign up to have payments automatically deducted from your credit card or debit card monthly.
Yes, at most business centers. From private woodworking and metal working shops, to race and antique car collections – we house them all! And the now-famous rock band "Creed" began as a garage band in one of our Tallahassee locations – and went on to later sell over 40 million albums worldwide!
Business types are limited by individual location zoning regulations and anticipated customer / business traffic. Usually, only very limited overnight parking is permitted at most locations.